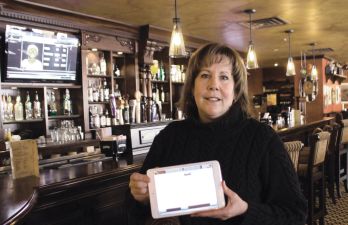 Digital Dining is just what Doc's ordered!
When Maureen Cade made the decision last year to close the family-run hotel restaurant-bar in Niagara Falls, she was clear on what she wanted – a truly authentic Irish pub unlike anything else in the Honeymoon Capital.
And to make sure business would run smoothly, the one aspect of the business she decided to keep was its POS system and provider – Digital Dining and Armagh POS Solutions.
"I didn't even consider looking at any other system because Digital Dining does it all," says Maureen, who married into the Cade family and joined the family business that has operated the Best Western Cairn Croft Hotel on Lundy's Lane for more than 40 years. "We have worked with Armagh as long as I have been here, which is 26 years. We made the mistake once of going with someone else, but that didn't work out very well. We are now with Armagh to stay."
Maureen along with husband Fred, his brother Len and wife Elizabeth, knew they had to create something very special to reverse the sliding business fortunes at what had become known as a middle-aged pick-up bar.
"We decided to open Doc Magilligan's, an authentic Irish pub. To do that we had the whole place built in Ireland, disassembled and shipped here in containers. Everything came from Ireland including the books, the hanging pictures and even the statues."
Maureen says the family business moved to Digital Dining five years ago at the suggestion of Armagh. "It is such an easy system to use, yet it is so powerful in delivering reports that are so essential to running our business."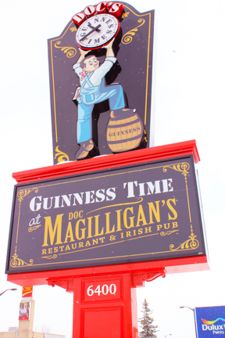 The opening of Doc Magilligan's also marked the debut of iPad Minis, notes Maureen, which has streamlined order taking and food delivery. "When we hire a new server, it so easy for them to get up to speed quickly with the iPad Minis."
Digital Dining is also being used for other enhancements that put the entire hotel and restaurant business at their fingertips including: Moneris pay-at-table technology, a managed UTM network with secure guest WIFI, and a property management system interface.
"We control everything from iPads now – the lighting, the music, the POS system for the restaurant and the hotel. It's incredible really."
About Armagh POS Solutions
Armagh has been serving the retail, restaurant and grocery industries in Canada since 1979, delivering solutions for a range of operators from single-unit small businesses to multi-unit national chains.
We are specialists in touch screen and scanning point of sale (POS) systems for both restaurants and retail stores, cash registers, scales, liquor inventory control systems, and grocery label and wrapping equipment.
With 40+ years POS industry experienced the sales staff at Armagh provides experienced consultants in point-of-purchase management, customer service efficiency, process automation, and restaurant order management.
Armagh's award-winning Catapult Retail POS Software and Digital Dining POS Restaurant Software are best-in-class, and Armagh is a QIR and Diamond Toshiba Alliance Partner.