Supercharge Your Supermarket with a Unified Omni-Channel POS System
Proudly serving
Cambridge 
since 1979 
Armagh POS Solutions 
is your trusted local provider of Point of Sale systems for supermarkets in the Cambridge area. When you partner with us, you'll get our robust, unified omni-channel POS system that handles key functions of running your business, including inventory, loyalty, analytics, and accounting. Contact us today to speak to a Supermarket POS systems consultant.

Today's perfect supermarket point of sale and retail management solution can do more than just ring up items at the checkout. It is full-featured, speedy, and reliable point of sale for certain – but it is also a comprehensive suite of solutions able to manage multiple revenue centers and provide a rich omni-channel experience for it's customers. Supermarkets need a unified frictionless POS solution that is seamless, running on supermarket POS software that is fully-connected to the entire store.
Supermarket cash registers must do more than print receipts and hold cash. The perfect supermarket POS system talks to inventory, loyalty, analytics, and accounting. Supermarkets carry tens of thousands of products: fruits and vegetables, meats, breads, and dairy. They also have dozens of revenue centers with thousands more products: pharmacy, florist, gift shop, wine and beer, prepared food and beverages, garden centers, and more. Keeping track of product volume and sales data, and where those costs and revenues originate will help the Supermarket enterprise maximize profit and help avoid spoilage, shrink, and stock-outs.
When a grocer goes selects Catapult Point of Sale, all of this is possible. Catapult was built to streamline supermarket operations, cut costs, grow grocer's profits, and maximize efficiency.
Catapult Supermarket Platform Details
Catapult goes beyond omni-channel and it's more than unified commerce. It is scalable and responsive thanks to Unified Transaction Logic™. This means all critical areas of operation in a retail enterprise are all connected in real time. Your traditional checkout lanes, deli scales, self-checkout terminals, pharmacy, online orders, and even smartphone apps all work as one. It is an all encompassing solution that enables efficient enterprise management for supermarket retail.
Supermarket Features At-a-Glance
Available at all your retail touchpoints
Fast, seamless transactions
Simple cashier interface with hot keys
Canadian scale integration
Customer tracking and loyalty programs
Accept and/or create coupons
Full-Spectrum Inventory Management
Reporting and analytics
Sales tracking
Employee tracking and management
Multiple Canadian payment options
HST & Penny-rounding
Reach All your Retail Touchpoints
Whether you need a POS system for a corner market in downtown Hamilton, a specialty Italian bakery in Oakville, a dozen butcher shops in Ontario, or 100 supermarkets across Canada, Catapult can cover all of it at a lightning-fast pace. Every retail touchpoint, from eCommerce to self-checkout, should be connected to one platform.
Pharmacy
Streamlined data transfer between the point-of-sale and pharmacy system enables faster customer checkouts, simpler data/reporting management, elimination of multiple signature capture devices, and enhanced functionality.
Prepared Food Services
Catapult's easy to use touch screen allows for multiple menu screens for cold and hot beverages, sandwiches, salads, pizzas, and whatever other food services you want to offer inside your store. Catapult can even handle remote kitchen preparation printers with modifiers so that you can get your customer's orders right every time!
Friction-less Transactions
Grocers must easily handle high-volume sales so checkout lanes move quickly. Loyalty programs should work smoothly to keep customers happy. Transaction data should feed continuously into the back office for real-time analytics and inventory management. With Catapult, everything clicks – instantly.
Supermarket Point of Sale
Elevate and streamline your point of sale operations by digitizing your check out. Increase the productivity, speed, and quality of the checkout experience for your customers and your associates with Catapult's unified commerce platform.
Self-Checkout
Providing a customer-centric transaction experience is critical in today's competitive retail market — but so is the bottom line. With a friendly and engaging automated self-checkout system, retailers can focus on both.
Online Click & Collect
Catapult WebCart is a revolutionary click-and-collect solution that empowers brick and mortar supermarkets to step seamlessly into the digital realm. Whether online or in-store, shoppers will be getting a rich omni-channel experience that will keep them coming back.
Weighed Deli & Fresh Food Integration
Catapult features scale integration, which means that with our hardware solutions, you can fully integrate Catapult into your scanner-scales, deli, and prepared foods departments.
Customer Loyalty and Marketing
With Catapult, your discounts, dynamic promotions, rewards programs, and other transactional processes work the same. At the front-store and online, your customer relationship management tools all work in unison.
Email Marketing Automation
LoyaltyBot® lets retailers set up email marketing campaigns that automatically provide patrons with rewards based on specific criteria with automated triggers. Best of all, it is easily customizable and manageable by the supermarket's marketing team.
Digital eCoupons
Retailers can create digital coupons using criteria that they choose. These eCoupons can be tracked in a customer's associated loyalty account, and automatically applied, speeding up checkout times.
Loyalty Points
Loyalty points offer a powerful incentive. Shoppers accumulate rewards based on their purchases, encouraging them to increase visit frequency and the amount that they spend in your supermarket.
Self-hosted Gift Cards
Our self-hosted, easy-to-use gift card system offers scannable gift cards that don't require magnetic swipe card readers. Gift card value can be added quickly at the POS by authorized personnel. They are quick and easily redeemable at the point of sale as a tender option and can be optionally used to process refunds instead of cash. For supermarket enterprises running existing gift card programs, third-party gift card integrations are also available.
Inventory Management
Replenishment and Control
Catapult has full-spectrum inventory capability to synergize supply chains. It can replace your current inventory management software and cut down on complexity. Connect your inventory controls to the rest of your supermarkets operations, seamlessly.
Perpetual Inventory & Replenishment
Perpetual inventory helps to avoid stock-out scenarios and keeps fresh food orders flowing at optimal pace. The Order Assist™ module displays suggested item order quantities based on forecasted auto-replenishment calculations and can then generate a purchase order for each associated supplier.
Submit Purchase Orders via EDI, Fax, Email, and More
Purchase orders are made easily through supplier integration and bi-directional communication via EDI (Electronic Data Interchange) using Catapult's Supplier Gateway technology. Catapult will also submit inventory orders through other mediums allowing you to send one purchase order to an EDI supplier, then another via fax, and then another to email, all depending on your vendor's capabilities.
On-Floor Inventory Adjustments & Label Printing
And, while you're on the floor, you can easily print easy to read, high contrast shelf labels using a portable label printer. Now store associates can print shelf labels on-the-fly from anywhere in the store!
Reporting and Business Intelligence
Track Sales and Performance
Why are some supermarket operators thriving in the face of change while others are facing uncertain futures? A major component is being able to make critical decisions based on real, actionable data.

300+ Reports for Supermarket Analytics
With over 300 pre-built reports established from best practices and retailer insight, you will have the data you need to better run your business. Each report can be filtered by endless data dimensions.
Visual Intelligence Dashboard
With Catapult Dash™, a live visual intelligence dashboard, you can quickly see your most important data elements in graphic form with drill-down capability.
Run Reports by Product and Department
Our supermarket POS software can run reports by product and department so you know what brands and what items are driving your sales – scalable from a one location to hundreds.
With Catapult – you can answer any of these questions with ease
Have you stocked enough avocados in your produce department?
Is one soft drink brand outselling another?
Which brands are driving sales and profitability?
How much of your fresh foods and perishables are spoiling/expiring?
Who are your top 100 shoppers?
Which suppliers provide the bulk of your profits?
Where is inventory shrink occurring?
What are your peak hours?
How can you optimize deployment of store associates?
What times of year should you be ordering more of an item?
Many ways to pay: Cash, Credit, Cheque, Debit, Gift, Biometric
Catapult eliminates the need for unnecessary third-party middleware or gateways to process electronic payments. Instead, you get a direct, ultra-fast connection with the best and largest processors. You can grow your customer base by taking a wide variety of payment methods.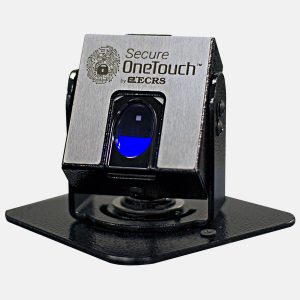 Multiple Payment Options
Payments can be processed using Credit & Debit with Canadian Pin & Chip, NFC Touchless Tap & Pay, Apple Pay, no transaction fee self-hosted gift cards, virtual e-gift, and even interfaces to third-party gift card programs are available.
Revolutionary Biometric Payment Technology
At the press of a finger, customers can access an associated account with Secure OneTouch™. They can instantly make payments without cards or cash, collect points for loyalty, and apply e-coupons and in-store discounts in real-time.
Employee tracking and management
High-touch service is of critical importance in retail, especially in supermarkets where patrons often need guidance to navigate their journey. Monitor performance to hold associates accountable and guard your bottom line.
Catapult's comprehensive back office management tools enable executives to:
Manage loss prevention
conduct employee audits
track performance and productivity
and monitor labor costs
Frequently Asked Questions
What features should I be looking for in a supermarket POS system?
A truly seamless and scalable POS needs to be running in real time across the enterprise. It should do more than simply ring up transactions, it should tie together the majority of store systems and services to reduce friction. The ideal system should be using the information gathered at the POS to generate reports, monitor inventory, and offer insight to enterprise executives. For more detailed insight into what features you should be looking for in your next POS system, check out our comprehensive guide.
What kind of stores can Armagh service?
Catapult is versatile. Whether you run a 100-store supermarket, a speciality foods store, a regional organic market, a butcher shop, or a convenience store, our system and hardware solutions can cater to your needs.
My enterprise still uses a silo system, how can I move to unified commerce?
Catapult is flexible. It can be configured to work with any commerce tools you wish to keep, for any length of time. We've established a process for grocers to make the transition without interrupting their operations.